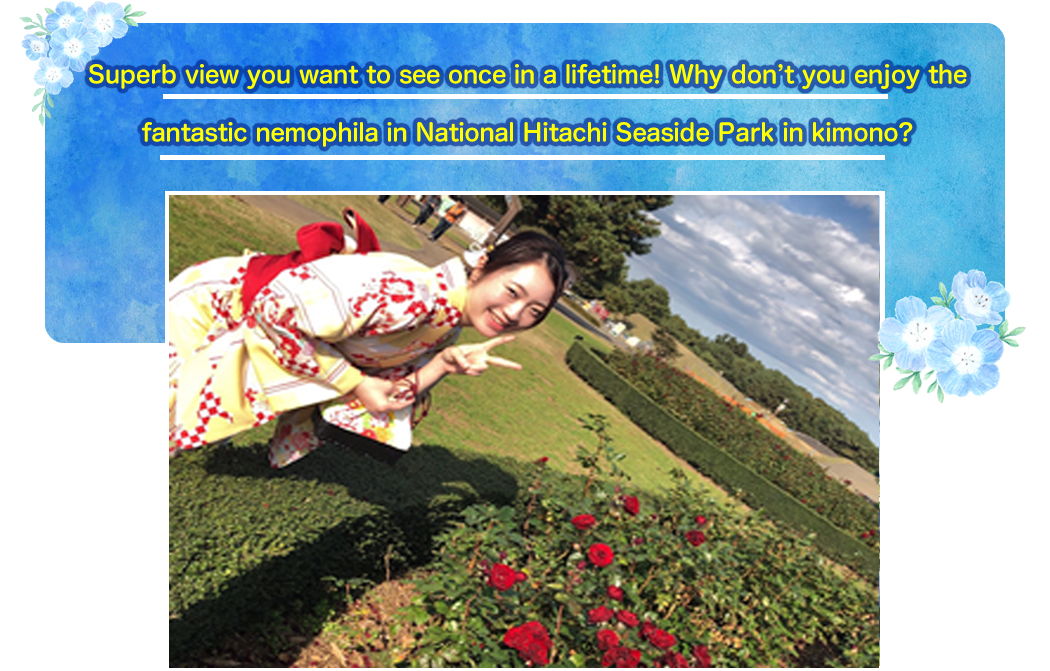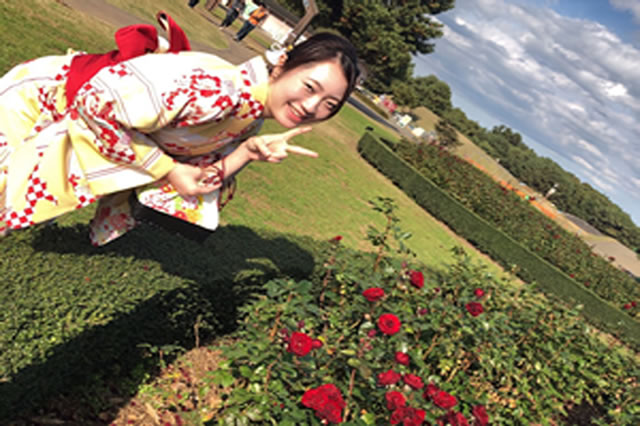 Why don't you enjoy the fantastic nemophila in Hitachi Seaside Park in kimono?

About 4.5 million nemophila are planted on "Miharashino-oka (Miharashi Hill)" in "National Hitachi Seaside Park", a popular spot in Ibaraki Prefecture.Just like the blue sky, a variety called "Insignis Blue", which blooms clear blue flowers, spreads over the entire field, giving you a fantastic atmosphere.

Sennariiya is a long-established kimono shop founded in 1937.
Please enjoy the world of "Japanese" (harmony) with nemophila and traditional Japanese kimono.

Advance reservation is required. Please feel free to come empty-handed on the day.
KIMONO Gallery